Tarot Card Readings & Spirit Channeling:
Philosophy of the Austin Party Psychic
"Adrienne was fabulous.  She put everyone at ease. In fact, she was the highlight of my party.  My friends are still talking about her readings."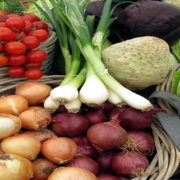 "Thanks for staying late and making sure everyone got a Tarot reading during our (Employee Appreciation) event. We loved having you here!"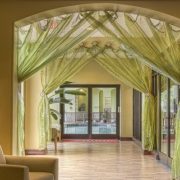 "I'm still receiving rave reviews from our residents! We would love to have you come back."
Philosophy of the Austin Party Psychic
I am a Psychic Channel who chooses to work with the Osho Zen deck of Tarot Cards and a variety of Oracle Decks. In my role as intuitive counselor, I serve as a loving and compassionate guide, helping you access the wisdom of your own Higher Self.
My abilities – which include clairaudience, clairvoyance, and empathy – also allow me to channel messages from Spirit Guides, Nature Devas, the White Brotherhood, and the Angelic Realm.
The ancient mystics used to believe that from any one point in time, a minimum of 3 futures is possible!
This philosophy colors all of my Tarot Card readings. I do not believe in Fate or Destiny. Rather, I believe that every individual has the absolute power and ability to create his or her own outcomes by partnering with the Divine.
My role, as an Intuitive who provides Tarot Card readings, is to help people understand where their path is leading them. If that path does not appear to be headed toward a desired outcome, then I help individuals determine action steps so they can create the outcomes they desire.
As a result, my Tarot Card readings are uplifting, inspirational, and educational.
Whether your goal is to heal from a painful past, find your beloved, increase your well-being, create the financial freedom you deserve, or find your highest calling on this planet, I feel blessed and honored to be of service, helping you take the next step toward your goals.